FERAL Testers
play the latest nightly(dev) builds
instantlyFeralIsland_v0.15.179  (Dec. 22 2021)
(Normal & VR gameplay)
THESE BUILDS INCLUDE DEV SANDBOXES》
[NightlyBuilds]
《




FERAL Supporters
play the latest stable builds
every three monthsFeralIsland_v0.15.164a.STABLE
(Normal & VR gameplay)
THIS BUILD INCLUDES DEV SANDBOXES》
[Stable Builds]
《

(Next public release in March 2022)
FeralIsland_v0.15.154.PB
(Normal & VR gameplay)
THIS BUILD DOES NOT INCLUDE DEV SANDBOXES》
[Free Public Build]
《
(Next public release in February 2021)


The book of the felkin v.2 (Feb.10 2019)

(No VR support)
》
[Free Public High End Demo Scenario]
《
(Next public release will be announced)

》
FAQ - VR setup & general recommendation
《》
FAQ - Game controls
《
》
Project Progress - trello
《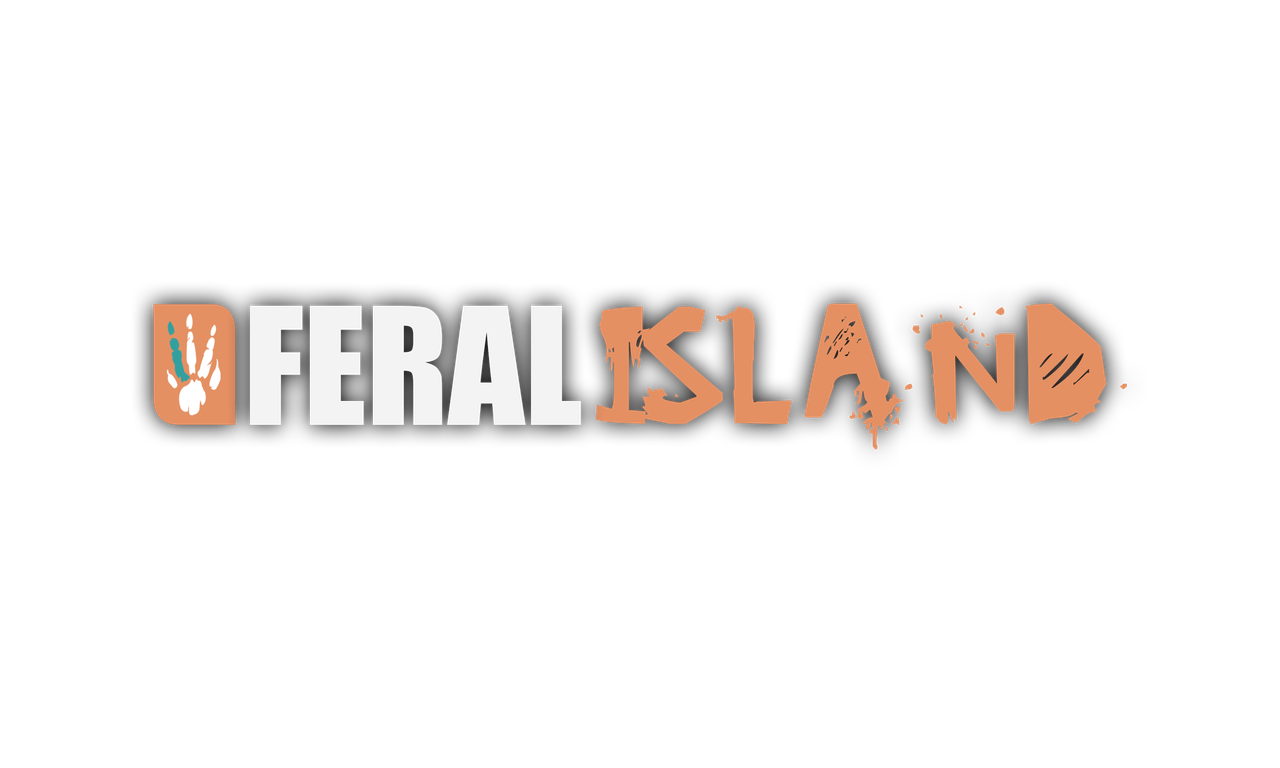 To make it quick. This project is focused on adult furry related stuff, so be warned, this might be nothing for you! If you like furry NSFW art keep reading! :>

Im a furry artist and creator of an adult sandbox game and virtual reality (and normal) simulation game called VR_Ferals. Over time, the base idea for this game evolved into a more serious game project called FeralIsland with a wide range of adult and furry themed features, centering around fantasy, mystical and alien creatures the players can watch, befriend and interact with. The main idea is to create a sandbox game with a very optimistic approach on sexual inter-species relationship that is based on conses and exploration instead of force and violence. After taming and befriending, you will also be able to gratify your feral friends needs or even experience being a feral creature yourself.

The game is currently in an early state and more like a show room for the creatures than an actual game. However, there are some interactive features like petting and exciting your feral friends. With a heavy focus on adult themed animations and interactions. Building the game around the sexy stuff, instead of of boring environmental assets and game mechanics that seem out of place and forced. The main focus will always be the lovely creatures that you will befriend with and explore on FeralIsland.

Nevertheless, FeralIsland is the long-term project, I always wanted to create - Giving the users as much freedom as possible is another goal I want to achieve, by building an own scenario engine that enables the users to create and share their own little stories. The gallery of FeralIsland, which is more like a show room of current available animations, will be evolving into an highly modular and deep editor for those scenarios. The characters can be replaced and customized and it will be possible to write and share your own stories in the future. There will be an embedded character poser and custom character settings as well. And one of the most anticipated features will be an import feature for own 3d models and modding capabilities.




Why i need your support


I am working solo on this project (besides some collaborations with other artists I am planning to do) which means that my work includes all the programming, 3D modelling, texturing. I am also doing all animations myself. Doing so is very time consuming especially since I am a part-time freelancer at the moment. FeralIsland is free and public releases are available, once stable, on Patreon, FurAffinity and Inkbunny. Once higher goals are reached i can hopefully quit my part-time job and work full-time on this project. 


What are the long term goals and will you just vanish and leave this project?


No I will not vanish. This project can be considered my long-term life goal if finished in the way I am conceptualizing the game. With new technologies emerging its the best time to create something like this!

I also always liked the idea of open source software development and building a community by and for feral fans and furries. One of those long-term goals would be to release all created models including the rigs as blender files for free under a non-profit licence to the community. Those models will give a nice insight in rig-creation and animation.

If you are interested in my work. Don´t hesitate to message or support me. You guys are great and nice messages are always a huge motivator for me.



Implemented
Felkin ( Animated and interactive)

Partially Implemented


LewdRaptor (Static preview model implemented )
Shunamir (Static preview model implemented )
MysticDragon (Static preview model implemented )

Work in progress


Gryphon (First community voted feral)
More creatures and even anthros will be added to the list, once the project goals are reached!

Since this game will always stay free there might be a lot of players in the future. To assure a high quality standard for those public releases, there is a big need for people willing to test freshly added features and VR implementations.
For this reason it is possible for
FERAL Tester
patrons to test the current developer releases. Those releases are called nightly builds. These nightly builds are uploaded every now an then, and contain new features, animations and models and you will be able to test it instantly and before everybody else. After I feel that those versions are stable enough those builds will get tagged as STABLE and can be downloaded and tested by
FERAL Supporters
.

There is no pressure on your side to test the nightly builds. But if you found a critical bug or some missing QoL(Quality of life) features, feel free to talk to me directly. :>