Games currently in development
Date beautiful women and solve tricky puzzles in Pieces of my Heart, a premium animated jigsaw puzzle game. Fifteen beautiful women are looking for love, by solving their puzzles you unlock their hearts and companionship.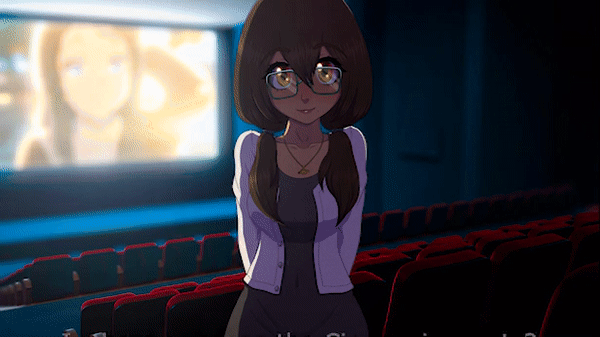 Get to know 15 charming ladies with the amazing dating app, Titter. Connect with your chosen date, message each other, and take the plunge! Arranging a date is as simple as that, unlocking their hearts to deepen your bond? That is all you.
Shuffle, rotate, collect, and connect pieces of a puzzle to unveil your date progression. Unlock new exciting elements of each date and learn more about what they all like! Finally, charm your companion to become intimate!
Beautiful hand-drawn and animated CG scenarios.
A full complement of voice acting by industry professionals.
15 beautiful dates and a huge amount of titillating unlockables!
Engage in intractable sex scenes, excite your date with foreplay mode, please her with the detailed sex animations, and satisfy your urges with the cum play system.
30 different puzzles to complete.
3 levels of difficulty.
Compete against best completion speeds in the time trials!
---
Trails of the Succubus
Who knew that placing the clearly magical mage hat onto your head would teleport you to another dimension? Well, now that you're here you must escape Master your new magical skills, gather power, and defeat the guardians to win your freedom!
SubscribeStar Post Index - Click here for all posts related to Trails of the Succubus
---
Expose Knight
Demons of the Damned are taking female warriors to build their villainous army, as a Knight of your word you vow to free those lost warriors before the Damned can enact their evil schemes. Hidden on each corrupted warrior, a Ruby of the Damned can be found. This magical gemstone is capable of turning even the most pious soul. To free the souls our Gentleman Knight needs to destroy this Ruby, but he needs to expose it first.
SubscribeStar Post Index - Click here for all posts related to Expose Knight
---
Mine Girls: Try not to explode!
Hello supervisor! Welcome to the Mine Clearing Girl Squad! Help the girls clear hidden pesky landmines and watch as the bonds you create grow, building exciting relationships with your new co-workers!