Steg and Suria are two punk rockers with a lot of ambition and a lot less money. After losing everything, they set out together to take their show on the road, unaware of just how far that road will take them.

We need your help to tell their story.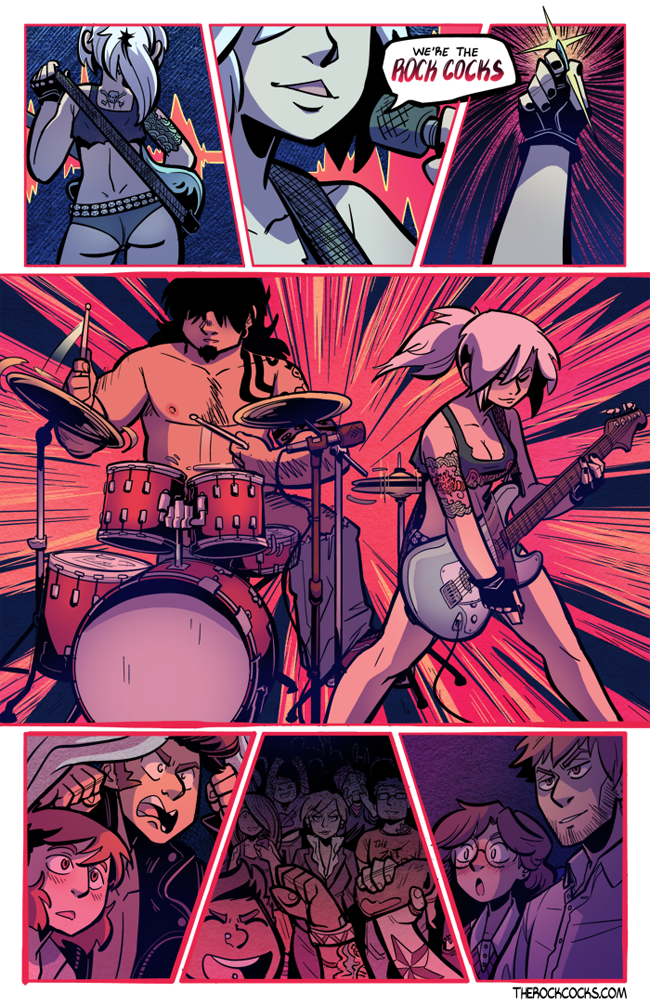 The Rock Cocks
is a sprawling sex-filled rock n' roll saga across the United States, following a punk rock band as they build a crew and rise to fame. During their tour, they'll face rival bands, meet musical icons, foil nefarious villains, and of course, get into all sorts of sexy romps. It's an adult comic like no other and the entire story is planned out from start to finish. We can't do this comic alone, however. We need your support.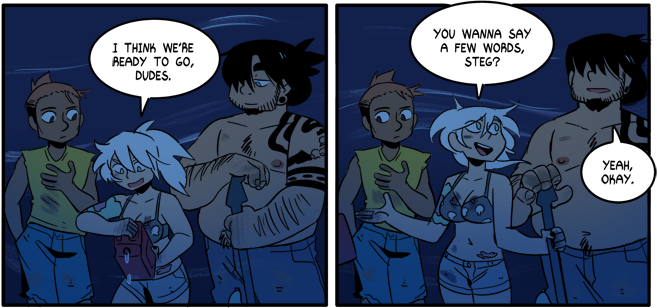 I'm
Brad Brown
, the writer.
Leslie Brown
is the artist. We launched
The Rock Cocks
on December 2014 as our passion project. We're now 900+ pages and 17 chapters into our rockin' erotic adventure series and we're only getting faster and better. Thanks to the overwhelming support of our amazing fans, we've been able to quit our jobs and focus on Rock Cocks full-time. The amount of love and support you guys have shown us is absolutely amazing, and we cannot thank you enough for letting us work on our dream job. We believe whole-heartedly in putting more fun, sex-positive, LGBTQ+ erotica out in the world. With your help, The Rock Cocks can keep on going and filling the world with all sorts of sexy shenanigans and butt-naked cuties.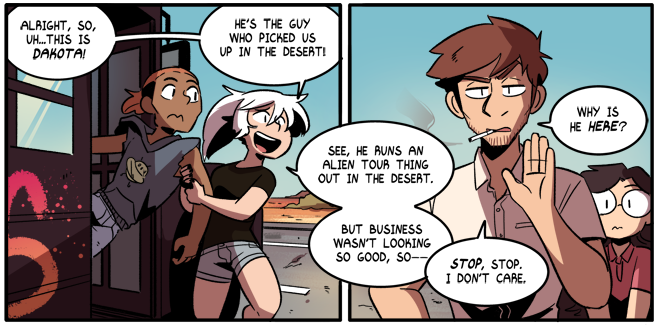 The Rock Cocks updates twice a week every week, barring any catastrophes that may delay us. While the comic itself is free-to-read so that everyone in the world can enjoy this sexy adventure, it can only stay that way with your support. For just a few bucks a month, not only will you keep this comic going, but we have literally
gigabytes
of rewards to throw your way. Supporters will receive access to early comic pages, a high-res archive, over 200 pin ups, 80+ bonus comics, and a whole collection of bonus art, wallpapers, and so much more. We really can't thank you enough for supporting us, but damn it, we're going to
try.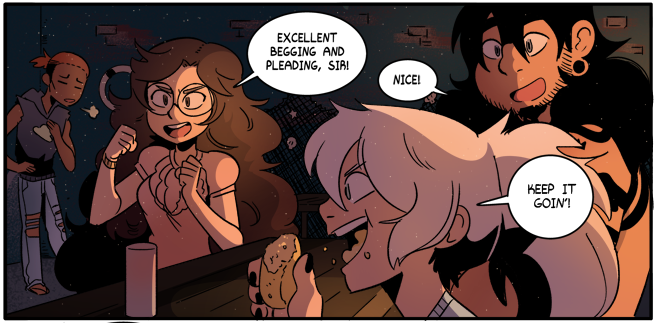 With social media cracking down on adult content and advertisers/credit card processors making it extremely difficult to make any money at all with erotic material, projects like The Rock Cocks can only exist with your support. If not The Rock Cocks, then please, for the sake of erotic art, throw your support at other stuff like us. It's really no exaggeration to say that erotica like this can
only
exist through your generosity.
Thank you again for reading! We appreciate your support and welcome any feedback or critique. We would never have gotten this far without you and I can't stress how grateful we are to have such an amazing fanbase. Thank you all so much!
Now with all that out of the way,
LET'S ROCK.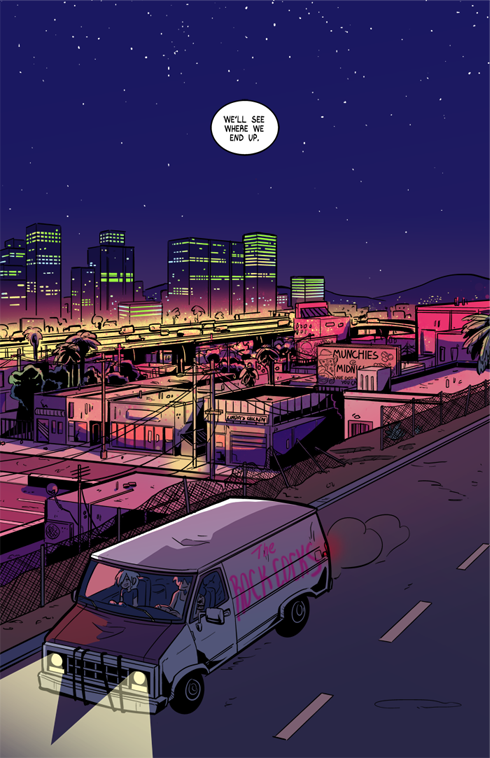 Published with
the help of